Chicago RV Service Expansion
Airstream of Chicago, an affiliate of Campers Inn RV, expands RV service operations to 13,000 Square ft. Facility at 2404 Reves Rd. Joliet, Illinois, 60436
Airstream of Chicago 
located in Joliet, Illinois has expanded its RV service operations to better serve RV customers in the Chicago area.
State of the Art Sales & Service Facility in 2016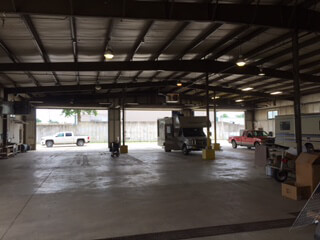 This service center expansion is phase one of improvements that will be made to US Adventure RV's second location, Airstream of Chicago. John Dresselhaus President and owner of US Adventure RV states, "US Adventure RV is excited about these moves as our business continues to rapidly expand. As Airstream of Chicago settles into these new service and sales locations plans are already on the way to consolidate all operations into a new state of the art facility within 2016."
Airstream and Winnebago/Itasca Products for Sa

favoritesle at 1691 New Lennox Rd. Joliet, Illinois 60436

We will continue to have a large selection of Airstream and Winnebago Industries products for sale. Along with new and pre-owned units, we also have a great selection of RV parts and accessories on display.