Airstream of Chicago RV Vacations - Make Memories and See America at Ground Level
Is a RV Vacation in Your Future?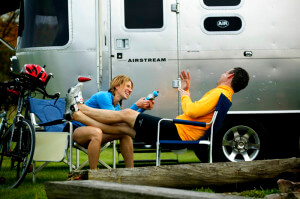 Forget stay-cations. With RVs you can still afford to take the family on a nice vacation, even in these tough economic times. Typical RV vacations offer the most affordable and least expensive type of vacation, according to a new study. Compared to fly-drive-hotel vacations, RV travel saves families at least a quarter and more often than half the cost of a traditional vacation.
Cost Savings and Memories:Priceless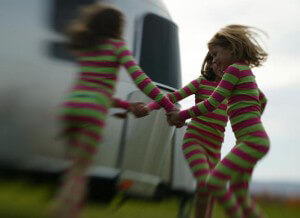 "Typical RV family vacations are on average 27 to 61 percent less expensive than other types of vacations studied," noted PKF Consulting, an international travel and tourism consulting firm, upon release of the study, which factored in RV ownership and fuel costs. "This study re-affirms what RVers have long known, that RV vacations deliver greater economic value compared to other types of vacations," said Richard Coon, president of the Recreation Vehicle Industry Association (RVIA). "RV vacations continue to be the most affordable way for a family to travel because of the tremendous savings on air, hotel and restaurant costs." As the study was conducted during the summer when fuel prices are typically at their peak, savings will be even more dramatic when fuel prices fall.
The PKF study considered the costs of taking a family of four on eight different types of vacations for three, seven, 10 or 14 days to popular U.S. travel destinations such as the Grand Canyon and Cape Cod. Given the escalating rates of airline and hotel reservations and the rising cost of restaurant prices, it was not surprising that RVs were found to offer the greatest vacation savings. Even considering increasing fuel prices at the time of the study, "our findings show that almost all RV vacations are still significantly less expensive than non-RV ones," said PKF lead researcher Kannan Sankaran. Only quantifiable economic factors were considered in the study. Qualitative benefits such as convenience, flexibility and quality family time - considered among the greatest advantages of RV travel by owners - were not addressed. Echoing the thoughts of satisfied RV owners across the country, Coon said "RV vacations are a great way for families to spend time together and bond. Whether it's in a luxury motorhome or a basic folding camping trailer, RV vacations offer value that lasts a lifetime."